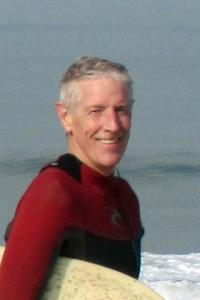 Topper Jones
Upcoming Appearances
Date

Venue

Address

Date:

August 13, 2020
8:00am

Venue:

LUW Quills Conference 2020

Address:

Virtual Event
Hosted from Salt Lake City, UT

Notes:

Will be attending the League of Utah Writers Quills 2020 this year virtually (Aug 13 - Aug 16). Looking forward to the great lineup, the LIVE sessions, and the interactive 3-hour workshops. Promises to be even better than the LUW 2020 Spring Conference. Hope to connect. You can contact me at: topper@topperjones.com
Recent Appearances
Date

Venue

Address

Date:

October 8, 2019
6:00pm -

Venue:

2019 St. George Literary Arts Festival

Address:

Dixie State University
St. George, Utah, USA

Notes:

Come join us for the (absolutely free) Second Annual St. George Literary Arts Festival. I'll be working behind the scenes as a member of the Steering Committee but would love to meet you and talk shop (mystery writing). The festival kicks off with a book launch by Terry Tempest Williams, has events each night, and concludes Saturday October 12 with a full day of speakers and panels.

Date:

August 22, 2019
8:00am -

Venue:

League of Utah Writers Quills Conference 2019

Address:

Marriott University Park Hotel
Salt Lake City, UT

Notes:

Looking forward to meeting the LUW Mystery, Thrillers, Suspense, & Crime peeps.

Date:

June 8, 2019
10:00am -

Venue:

2019 California Crime Writers Conference

Address:

DoubleTree Los Angeles Westside
Culver City, CA, USA

Notes:

CCWC 2019 was killer! Looking forward to 2021.