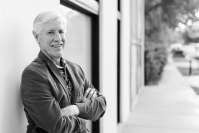 Recent Posts
Topper Jones
Author Christopher G. Jones, CPA goes under the pseudonym Topper Jones for his detective novels featuring Thaddeus Hanlon and partner Bri de la Guerra. All That Glisters—book one in the series—

released September 20, 2023, in both print and e-book format, published by The Wild Rose Press.

Before devoting himself full-time to writing, Jones worked in public accounting and higher education, where he taught accounting, computer information systems, and business writing. He is the co-author of four textbooks and over fifty professional journal articles. Other publishing credits include general interest newspaper and magazine articles, poetry, creative non-fiction, and children's fiction.

Jones is a member of the Write On! St. George chapter of the League of Utah Writers, the International Thriller Writers, and an affiliate member of the Mystery Writers of America. To be close to his family, he makes his home in the southwestern desert rather than his native California, but every chance he gets, he treks the 450 miles to the Pacific Coast to get in a little "water therapy" and catch a few waves.