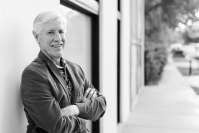 Recent Posts
OCEANO BEACH BEDLAM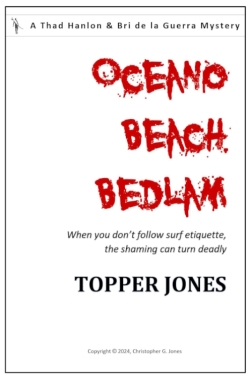 Project status: Final revision in progress
A Thad Hanlon & Bri de la Guerra Mystery
Book 2
Hanlon & de la Guerra have gone full service. In this second book in the surfing crime-fighter mystery series, Thad Hanlon and his martial-arts obsessed partner, Bri de la Guerra, hang out their shingle as newly licensed private investigators. Now in addition to detecting financial fraud, the two forensics experts do it all. Asset searches. Background checks. Surveillance. Even finding lost souls. Just about anything that requires sleuthing or going undercover.
All they need is a client.
That's when a former exotic dancer from Bakersfield CA shows up looking for her surf prodigy son who's gone missing in the wake of a string of ritualistic murders terrorizing the California Central Coast.
Oceano Beach Bedlam picks up where the action left off in Topper Jones' debut novel All That Glisters. Thaddeus Jude Hanlon and Abril (Bri) de la Guerra are rebuilding their lives. Thad as a single father. Bri as a twenty-something now in touch with her inner warrior.
Parenthood and rage management. Not the easiest things to work through when getting a fledgling PI practice off the ground. Especially when the case you're working on crosses over into your private life.