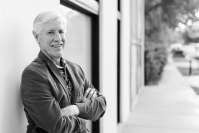 Recent Posts
ALL THAT GLISTERS
Available now!
A Thad Hanlon & Bri de la Guerra Mystery
Book 1
Published by The Wild Rose Press
When top-ranked Thad Hanlon gives up his dream of becoming a professional surfer, he turns his focus to more important things—like becoming a dad. Now he's working as a financial investigator for a big international consulting firm. But by night, while his pregnant wife slumbers, he catches waves in the moonlight off the Santa Monica Pier with his coworker and best friend, Rafi Silva.
But Thad's new mellow doesn't last. The firm reassigns his best friend to Washington DC on a hush-hush assignment involving the U.S. deep storage gold reserves. Every last bullion bar. A month later Rafi comes back in a box. DC Metropolitan Police rule it a suicide. Bri de la Guerra, Rafi's spunky fiancée, has her suspicions about the bizarre manner of death. Hoping to uncover why the facts don't add up, Hanlon and de la Guerra investigate. During their search, they stumble onto what could be the makings of a coming financial a-stock-alypse and end up triggering a brutal manhunt along the Eastern seaboard meant to silence anyone looking to set the ledger straight.

Surfing crime-fighter Thaddeus Jude Hanlon and his sassy sidekick Bri de la Guerra debut in this fast-moving, action-packed mystery from Topper Jones. All That Glisters is an edgy contemporary mystery involving financial skullduggery, high-level political intrigue, and a behind-the-scenes view of cyber sleuthing.

What Critics Are Saying
"A tension-fueled mystery with plenty of twists and two appealing sleuths." —Kirkus Reviews
"All That Glisters by Topper Jones is well-written with not a single dull moment. I liked the way the author included elements of action, mystery, and even some cyber investigating. Overall, I found this book to be an amazing read." —Sefina Hawke, Readers' Favorite Reviews
Reader Reviews
"Topper Jones takes us on a dangerous ride from the beaches of LA to the streets of DC through the unlikely partnership of Thad Hanlon and Bri de la Guerra. The conspiracies these sleuths uncover remind us that our lives on Earth are delicately balanced. Prepare to read into the wee small hours." —Dorothy Allred Solomon, author In My Father's House; Predators, Prey, and Other Kinfolk; and Finding Karen
"All That Glisters was fast-paced and jam-packed with action. Topper Jones took me on a roller coaster ride of murder, mystery, and politics. I just kept turning the pages, eager to know what would happen next." —Alma Boucher
"If you're looking for a crazy, thriller/mystery to keep you going, pick up All That Glisters. Topper Jones' debut novel is one wild ride." —Craig Kingsman, mystery writer
"Topper Jones kept me on my toes from the first page.
All That Glisters
is an epic from the outset." — Antoinette Wessels
Book Excerpt
Rafi, Bri, and I had been good friends throughout college. Marissa entered the picture a few years later but was no less committed to our bond as besties. There was nothing fake about our relationship. It was solid. Genuine.
"Okay, Bri," I said. "You made your point. You feel Rafi had too much to live for, that suicide is implausible."
"Impossible. And I can prove it, Thad." Bri sounded certain like she possessed facts in evidence, that we didn't have.
Marissa picked up on Bri's assuredness, following up with questions of her own. "So, Rafi was murdered? You can prove that?"
"Not directly." Bri leaned forward and got as close as she could to Marissa and me. "What I said was that I can prove Rafi did not kill himself."

"We're listening." Marissa pointed to herself and then at me.
I made the left-hand turn from the Pacific Coast Highway onto the California Incline, a slanted road that connects PCH with Ocean Avenue in Santa Monica.
Bri started fidgeting with her engagement ring again. "Remember the Dodge Whitney staffer who conference-called us Thursday night with the news?"
I nodded. Marissa nodded. In my mind, I replayed Jenny Yu's livestream of the crime scene. Her failed CPR attempt. And then my crazy request for her to rummage through Rafi's pockets to look for a suicide note or some kind of clue.
"That night Jenny said something that didn't quite make sense," Bri said.
paperback; ebook | 412 pages | 5 x 8 | September 20, 2023