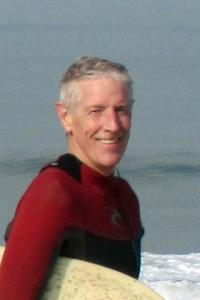 Final edit available
for review.
ALL THAT GLISTERS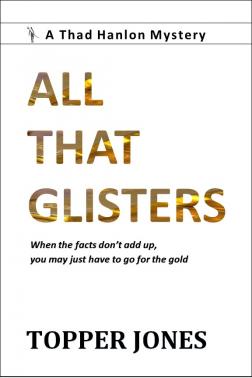 When top-ranked Thad Hanlon gives up his dream of becoming a professional surfer, he turns his focus to more important things—like becoming a dad. Now he's working as a financial investigator for a big international consulting firm. But by night, while his pregnant wife slumbers, he catches waves in the moonlight off the Santa Monica Pier with his coworker and best friend, Rafi Silva.
But Thad's new mellow doesn't last. The firm reassigns his best friend to Washington DC on a hush-hush assignment involving the U.S. deep storage gold reserves. Every last bullion bar. A month later Rafi comes back in a box. DC Metropolitan Police rule it a suicide. Bri de la Guerra, Rafi's spunky fiancée, has her suspicions about the bizarre manner of death. Hoping to uncover why the facts don't add up, Hanlon and de la Guerra investigate. During their search, they stumble onto what could be the makings of a coming financial a-stock-alypse and end up triggering a brutal manhunt up and down the Eastern seaboard to silence anyone looking to set the ledger straight.

Surfing crime-fighter Thaddeus Jude Hanlon, debuts in this fast-moving, action-packed mystery from Topper Jones. All That Glisters is an edgy contemporary mystery involving financial skullduggery, high-level political intrigue, and a behind-the-scenes view of cybercrime.