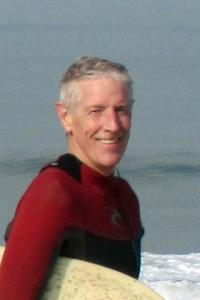 Final Edit in Progress...
ALL THAT GLITTERS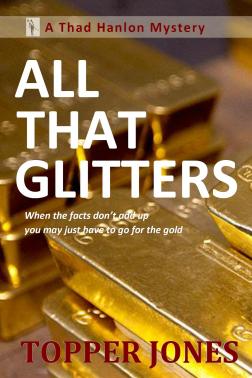 (Final Edit in Progress)
When top-ranked Thad gives up his dream of becoming a professional surfer, he turns his focus to more important things—like becoming a dad. Now he's working as an investigative accountant for an international accounting firm. By night, while his pregnant wife slumbers, he catches waves in the moonlight off the Santa Monica Pier with his coworker and best friend.

But when their firm reassigns his buddy to Washington, DC, on a hush-hush job for the government, he turns up dead. Thad and his friend's spunky fiancée, Bri de la Guerra, don't think the facts add up.

That's when they risk everything to set the ledger straight. That's when they uncover a conspiracy involving the U.S. deep storage gold reserves. And that's when all hell breaks loose in the nation's capital.

Surfing crime-fighter Thaddeus Jude Hanlon, CPA, debuts in this fast-moving, action-packed mystery from Topper Jones. All That Glitters is an edgy contemporary mystery involving financial skullduggery, high-level political intrigue, and a behind-the-scenes view of cybercrime.